Questions About College Baseball Recruiting

Coach Tim Corbin
Vanderbilt University University
Head Baseball Coach

Note: At the time of this interview Coach Corbin was the head assistant coach and recruiting coordinator at Clemson University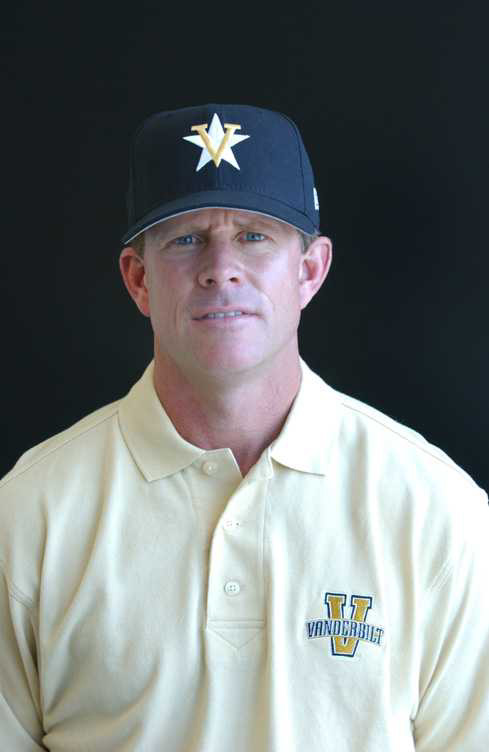 Question: :How important is it for a player to attend a college team's summer camp? (Assuming that he is interested in a particular school)
Answer: It can be very important -- 14 of our current players have been signed from our camps. It gives us an opportunity to see a player for 5 days
Question: When should a player write a letter of introduction to a college coach? (9th grade, 10th grade, etc.)
Answer: The best time is during his junior year
Question: Is it better to have the high school coach write / send the first letter?
Answer: If he is a player that is capable of performing at this level (Top 30 / D1) It is better to have the coach call us.
Question: Do sending copies of high school / summer team statistics help? Are they of value to you, when included with an introductory letter?
Answer: Not really -- statistics can vary a lot depending on the quality of competition that the player has faced
Question: Should a player or coach send copies of clippings from local newspapers that include highlights about the player?
Answer: No
Question: Are the "online" internet recruiting services taken seriously by college coaches? Would you recommend them to a high school player and his family?
Answer: They are not overly helpful to me because most recruiting services are diluted with players that can not play at our level
Question: Should a player send a video tape of himself in baseball situations and games? How important is the editing of the tape? Should it be professionally done?
Answer: Video tape is somewhat helpful if you can see the player take some swings (hit) and field his position. It does not need to be done by a professional.
Question: If a tape is beneficial to you what suggestions would you make? What should be included?
Answer: Hitting from the open side -- fielding ground balls or fly balls -- seeing a pitcher from behind the catcher with a radar held up after the pitch to show the velocity
Question: :What items would you suggest to "leave out" of a tape?
Answer: Music and other such extras -- just use plain old work out footage
Question: Assuming that a player has received and completed / returned a "baseball questionnaire" from a college, is it a good idea to contact the coach by telephone?
Answer: That's OK
Question: When, in your opinion, would be the right time period for a player to contact a coach? Two part question .... What grade? What time of year?
Answer: During the summer of his junior / senior year
Question: With the continuous increase in the number of "Showcases", in recent years ... How important is it for a player to attend this type of event?
Answer: That depends on the showcase -- Many are only "money makers" now
Question: Does the fact that a player has attended an "invitation only" type Showcase, such as Team One, Area Code or Top Gun help a player when he expresses an interest in a particular college?
Answer: It can, just because those Showcases are highly attended
Question: How important is a player's physical appearance? I do not mean is he 6'-1" tall and weigh 200 pounds. What I am referring to is tattoos, body piercing, dress, odd hair styles, etc. Are any or all of these items a "negative" to a college coach?
Answer: YES -- you can only have one chance for a first impression
Question: If a player has a bad game, when a college coach is in the stands watching him for the first time, does that mean it is "over" as far as that school is concerned
Answer: Absolutely Not
Question: How important is a player's "attitude appearance" when in a game or at a practice?
Answer: VERY IMPORTANT -- mental toughness may be the most important criteria to a college coach
Question: Academics and Grades .... Is a player that has (for example) a 3.25 core grade point average and "qualifying" score on his standardized test (ACT or SAT) any more readily "looked at" than a player that tells you that it will be "nip and tuck" for him to qualify?
Answer: Not really -- it depends on how close the "nip and tuck" player is. If he can not meet the NCAA requirements than he is not recruitable.
Question: :Do the college coaches ever call or talk to professional scouts about a prospective player / recruit?
Answer: Sometimes
Question: Does a prospective college player benefit by attending the one(1) day professional "try-out" days that are held around the country each summer?
Answer: You benefit that professional team only


Coach Tim Corbin
Head Baseball Coach
Vanderbilt University Baseball
2601 Jess Neely Drive
Nashville, TN 37212
615-322-7725
EMail