Make Your Own Team Web Site
by: Bob Howdeshell
High School Baseball Web
---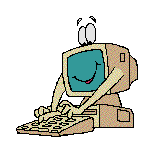 ---
Right now is the time to make your own high school team web site. What better way for fans, parents, relatives in other states, alumni, etc. to keep up with their favorite teams and players?

And here's another benefit of a team site that is not often thought about ...... What a great way for college coaches and professional scouts to follow a team. Or to get contact information?

Maybe the local paper wants to do an article about the team? The website is a good source of information. Possibly the local paper's photographer was at the game and forgot a players name, but has his uniform number? Answer .... Of course the web site!

The following articles will give you some ideas and helpful tips on "how to do it yourself." Coaches, parents and players .... it is not as hard as you might think. All you need is some time and a little effort. There are many very good free web site hosts, that offer simple set-up and maintenance wizards.

My first experience with a web site was building one for a high school team. If I can do it you will probably be a master at it!

Now is a good time to get started.

---